You should be paying close attention to your dog's breathing and sleeping patterns if he sounds congested. You may notice your dog's congested breathing for several reasons. This is normal and common in most cases. It happens to all dogs at one time or another.
Congested dogs are often not serious. Many times, a simple treatment is all that is needed. However, prolonged congested breath is a sign that your dog needs medical attention.
You can help your dog by taking him to the vet if he has any health problems. It's better to be safe than sorry so take your dog to the vet for a checkup. This could be a sign of a serious problem.
We have listed the possible causes of congested breathing in dogs.
What is Noisy Breathing in Dogs?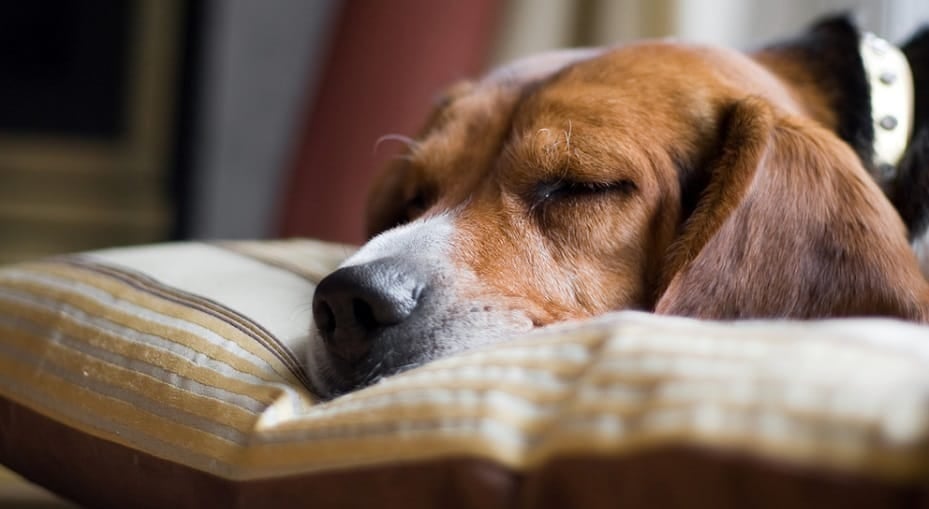 It may not be wise to ignore your dog's noises. There could be serious consequences. It is important to look beyond his breathing difficulties and consider his behavior.
You may observe him displaying actions that are related to his uncomfortable breathing.
Your dog's noisy breathing is known as strider or sterter. Strider refers to wheezing, raspy or vibrating sounds that your dog makes when it inhales or exhales. Sterter is a dog that snores and gasps when it breathes.
Noisy breathing could be a sign of a more serious medical condition in your dog. Your dog may have abnormal breathing, whether congenital or acquired. He should be seen by a veterinarian immediately.
What are the Common Causes of Nasal Congestion?

There are many reasons your dog might have nasal congestion. It could be due to a disease, injury or simply because he was born with it. Here are some of the most common causes for nasal congestion in dogs:
Nasopharyngeal polyps – Inflammatory masses that originate from the Eustachian tube, middle ear, or Eustachian tube.Brachycephalic Airway Syndrome – Irregular breathing passages in animals with short faces and flat faces.Granulomatous Laryngitis Nodular or inflammatory lesions of voice box or larynx.Tracheal collapse – Diminution of the diameter of windpipe lumen when breathing.
Nighttime congestion can also be caused by other factors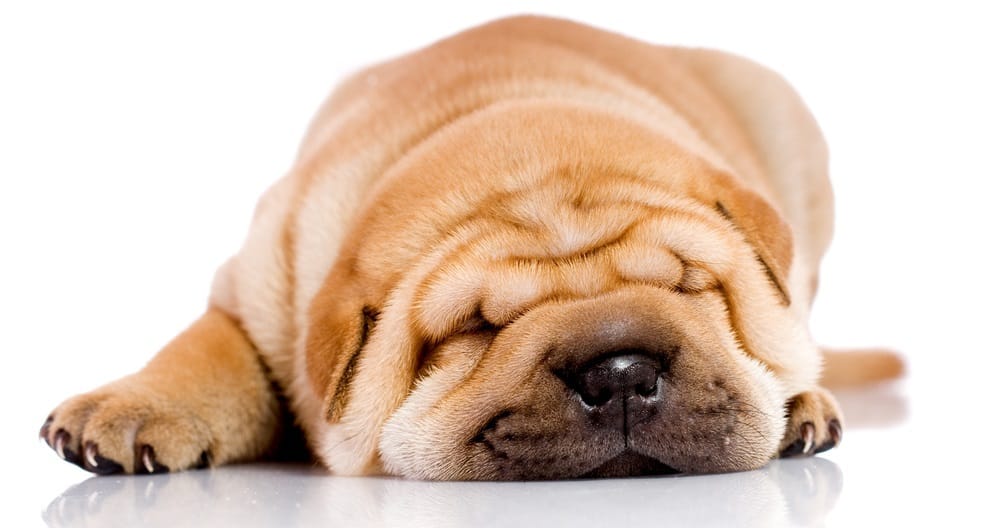 Your dog may be more constipated at night, you might notice. These are some of the most common causes for your dog's nighttime discomfort:
Bad sleeping position

Your dog may sound congested when he is asleep. The same applies to humans who snore when they sleep in poor positions. The congested sounds could be very loud if your dog is in an uncomfortable position.
You don't have to be concerned if your dog makes congested sounds when he sleeps in unusual positions like on his back. Because he is likely sleeping on his back, congested sounds are not normal.
Your dog may sound congested if they are sleeping on their stomach, back, or sides.
This sound is most likely not heard when your dog lies down in a normal sleeping position. If your dog is still congested when he or she takes a normal position for napping, it could be a sign of something else. Another reason could be the cause of your dog's congestion.
It is important to examine your dog and look for other reasons for congested sounds. If your dog is congested while sleeping, you should take him to the veterinarian immediately.
Sleep apnea can also affect dogs. Even though snoring or congested sounds may not be a problem for you as a dog owner it could be a sign of a more serious condition that will require veterinary treatment.
Cold and Allergies
Like humans, dogs can catch a cold or have a respiratory infection. Dogs can also experience the same symptoms as humans when they have a cold, a respiratory infection or an allergic reaction. Consult your veterinarian if you suspect your dog may have an allergy.
You may notice your dog's cold symptoms, such as a stuffy nose or congestion. This can lead to nighttime breathing problems. You may notice a runny nose and sneezing.
After some time, if they are still breathing loudly at night or have other symptoms, they should be able to go on their own. If the symptoms continue, it could be more serious. You should consult your veterinarian.
Dental Issues

Congestion can occur when your dog has any dental problems or is in poor health. This could be an infection or a cavity. The irritation can spread to their breathing because the mouth is connected with the airway. If your dog is experiencing congestion or if it has been a while since their last dental exam, you might consider oThe Dog's age.
Older dogs may be more tired than younger ones. As they age, their nerves in the airways start to weaken. While this is normal and not always a problem, you should make sure your senior dog sleeps well at night. Sometimes, congestion may be an indication of laryngeal paralysis. Partial airway obstruction can result.
Secondhand smoke

Smoking around someone else can cause lung damage. The same goes for our dog. Smoking around a dog can cause irreversible harm. Congestion and snoring can be caused by inflammation of the airway.
Obesity

Congested dogs can be caused by extra weight. Congested breathing is a common symptom in dogs who gain extra weight. This can be especially noticeable when your dog is asleep. This extra weight can cause problems with breathing and block the airway.
Overweight people can have sleep apnea. Dogs may also experience difficulty breathing when they're asleep.
To prevent obesity, monitor your dog's weight. Healthy dogs will have a balanced diet rich in lean protein.
Remember to feed your dog according to his age. Senior dogs may need less food than puppies or dogs of the same age. Senior dogs tend to be less active so don't overfeed them.
Medications

These congestion sounds may be a sign that your dog is taking a new medication. Your dog may develop nasal congestion from side effects of medication. Your dog may become drowsy due to the medication, and they might fall into deep sleep that makes them sound congested.
It may not be the case with all medications, but it is possible.
What time should I see a vet?

Sometimes, it is crucial to see a veterinarian immediately to ensure that your dog does not suffer from serious conditions. Waiting too long could cause further damage if your dog is at high risk of respiratory collapse or other serious issues.
Your dog may need surgery to correct congested breathing. His condition could cause a shorter elongated tongue.
Obstructive polyps and foreign matter may need to be removed by a doctor. This could save your dog's life.
There are risks associated with all surgical procedures. You may have to pay special attention to your dog while he heals from these surgeries. Ask your vet for advice on how to best care for him after these procedures.
You should take your dog to the veterinarian if he is already in critical stage of his condition.
If your dog's breathing becomes labored or slowed to the point where he is unable to function, you can inform him to visit the vet. Noisy breathing shouldn't last more than a few days.
How do I identify chronic nasal congestion?

You may notice unusually loud breathing sounds in your dog. This could be something that has been going on for years. Your dog might have difficulty breathing or a loss of voice.
How do I identify Noisy Breathing

You may notice your dog's noisy breathing due to a variety of reasons. These could include raspy or labored breathing. It is important to consult your veterinarian if you notice any changes in your dog's breathing.
Breathing with his mouth open Unable to exercise General restlessnessHe may only breathe noisily during exertion Raspy Noise when he exhales or inhalesDifficult breathingDrastic chest movementCongested sounds heard at a distanceNasal dischargeLoss or change of barkSnorting GaggingCoughingSnoring
Home Remedies For Dog Nasal Congestion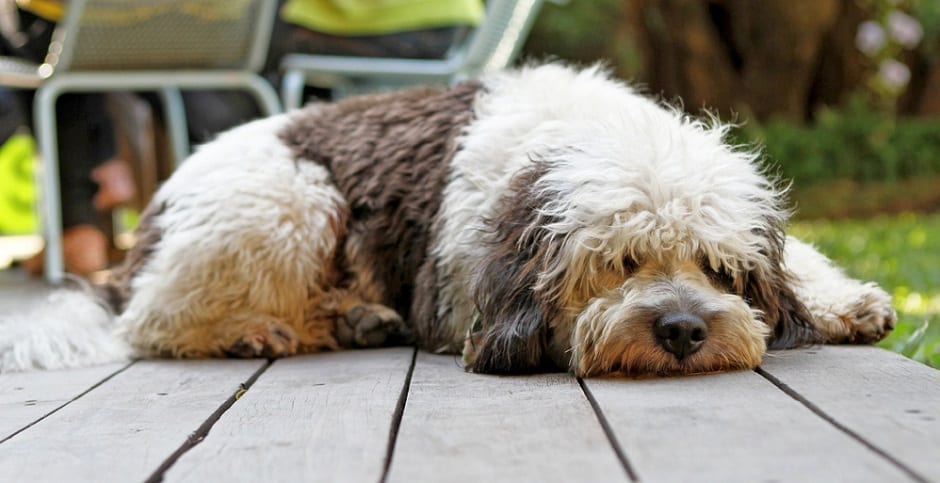 You can try home remedies for minor nasal congestion, which may occur at least once in your dog's lifetime. Remember that home remedies are not meant to replace medical attention for serious cases. They are temporary relief for nasal congestion.
You can use a variety of home remedies to treat minor nasal congestion in your dog. In serious cases, home remedies should not be used in place of medical attention. These are temporary relief for nasal congestion.
Herbs And Honey

Natural remedies for nasal congestion in dogs can be found in some herbs. Elderflower and bichromicum are two herbs that have been proven to reduce nasal congestion. These herbs can also provide some health benefits. It has also been shown that honey, together with Kali herbs can work.
Honey and other herbs are natural remedies for nasal problems. You should give your dog only 1 teaspoon of honey per day.
Humidifier For Dog Congestion

Dry conditions can cause dog congestion. A humidifier can be used to clear the airways and reduce the amount of dryness in the room.
Romanotherapy for Dog Constipation
Aromatherapy can also be used to alleviate congestion symptoms in dogs with a cold. The effectiveness of essential oils such as lavender and peppermint is usually impressive. You should consult your vet before using essential oils. Your dog might be allergic.
Benadryl

This is the most commonly used over-the counter medication to treat nasal congestion in dogs. Benadryl blocks histamine receptors which can cause chest congestion in dogs. However, as we've stated, there are many causes of chest congestion so make sure you understand what the problem is before using Benadryl.
Chicken Soup

Congested dogs and humans can be helped by chicken soup. If your dog is unable to eat heavy foods, chicken soup can provide nutritious nutrients. Because you can control sodium, homemade chicken soup is better than canned chicken soup.
Sevin Dust is safe for dogs?

You should not use sevin dust around your dog. Sevin dust is very toxic and contains a synthetic chemical called carbaryl. Carbaryl is toxic to insects who come into contact with it by ingestion or inhalation.
Dogs who come in contact with this substance may experience the same effects. Sevin dust can cause serious allergic reactions in dogs.
It is important that your dog be taken to the veterinarian immediately if he comes into contact with it accidentally. It is possible for your dog to become uncoordinated, vomiting or unable to breathe from the dust inhalation.
The substance could be harmlessly played with by your dog. These cases can prove fatal even if medical attention is provided.
Congested Breathing in Dogs

Even though dogs don't have any health problems, many can still suffer from congested breathing. It is possible that they were born this way. Some dog breeds, for example, have small noses that can affect their breathing and make them sound congested.
Because they have flat faces, dogs like French bulldogs and pugs are more susceptible to the disease Brachycephalic Obstructive Airway syndrome (BOAS). Because of the shape of their skulls, they can block their airways and cause congestion.
Researchers have also found evidence that certain dog breeds are predisposed to developing respiratory problems. These genes are most common in flat-faced breeds.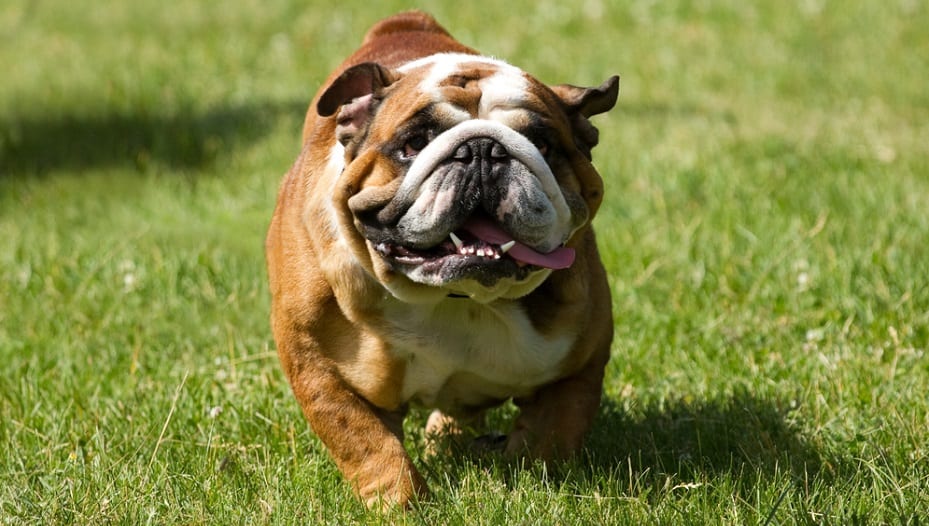 Last Thoughts

Congested breathing can occur in dogs while they sleep, so it's important to keep your dog calm if this happens.
However, there may be other situations where your dog is having difficulty breathing. You will know this when it happens.
It is important to keep your dog safe by monitoring him constantly and avoiding toxic substances.
FAQs for Congested Breathing

Are dogs allergic to allergies?

Allergies can also cause congested dogs. Your dog could also have allergies that cause inflammation and a stuffy nose.
Allergies can be caused by pollen, food, and/or the environment. These allergies can sometimes prove fatal so make sure to see a doctor.
What should I do if my dog gets something stuck in his nose.

Sometimes, your dog may have something stuck in its nose if it is choking or has noisy breathing. It could be grass, leaves, wood chips, grass, or even plant seeds. Your dog may start sneezing, possibly trying to clear the obstruction from his nose. You can also see your dog licking his nose or causing a nosebleed.
You may experience a bloody discharge if this happens for a prolonged period. This is serious and should be taken seriously by a veterinarian. Sometimes, however, you may be able to help your dog with tweezers.
This is because he might not be able to allow you to help him, so get him to stay down while you take out the obstruction. If the obstruction is very difficult to remove, you should consult your vet.
Can kennel cough lead to congestion?

Wheezing and breathing problems are common symptoms of kennel cough. A dog might wheeze after a long period of coughing or when they have been coughing for a while. Wheezing is often caused by chest and nasal congestion. The most common signs of kennel and dog congestion include a runny nose and eye discharge, coughing, and sneezing.
Congestive heart failure: Is congestion a sign of congestive?

When the heart stops pumping blood properly, it can lead to heart failure. Fluid buildup can occur in the lungs when blood starts to back up. This fluid buildup can lead to shortness of breath.
For affected dogs, the most common symptoms of heart disease are difficulty breathing and coughing, fatigue, weakness, collapse, bloating, swelling of the abdomen and paralysis or weakness in the back.
What is reverse sneezing, exactly?

Paroxysmal respiration is also known as a reverse sneeze. This is caused by respiratory congestion, where the dog takes in air faster than it blows out, and causes the opposite of sneezing. It is also known as honking.
My dog sounds congested when he is sleeping and breathing in dog food smart.