You may be curious about the growth of Rat Terriers if you recently adopted one.
The Rat Terrier Growth Chart will tell you what milestones your puppy will reach.
How big is a Rat Terrier? There are three sizes of Rat Terriers: standard, miniature, and toy. Their weight and height also vary.
They can weigh between 4 and 35 lbs and measure 8 to 23 inches in height. The parent breed used in breeding determines the final size of a Rat Terrier.
This breed standard falls within the small-medium category. There are some differences between the standard and toy Rat Terrier.
Continue reading to find out more about the Rat Terrier Size Chart, how diet and exercise can impact their growth, as well as what health conditions they may be susceptible to.
What is the Full Growth of a Rat Terrier?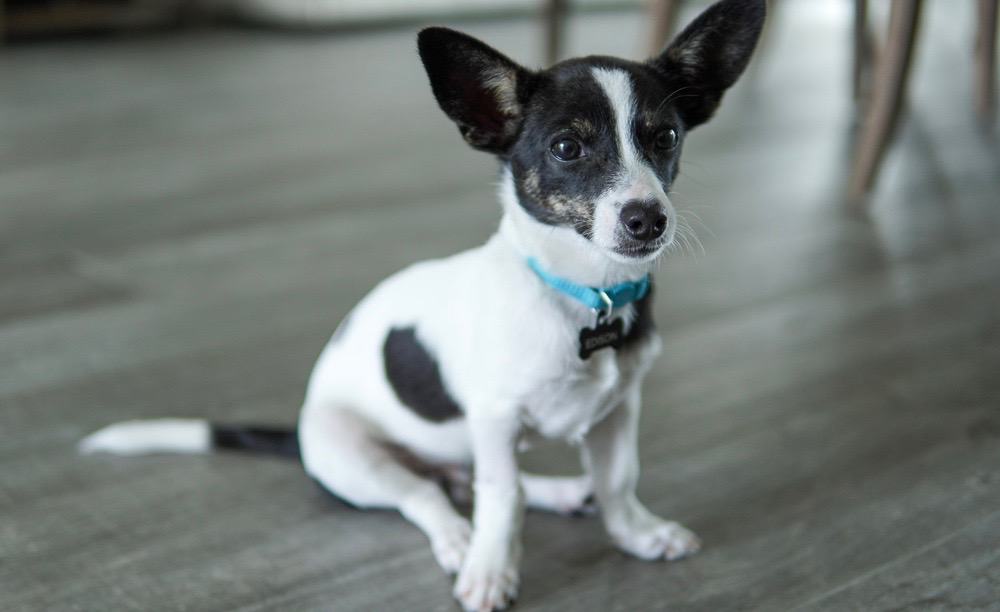 Rat Terriers grow slower than other dogs before reaching adult weight and height. They also take longer to stop growing after puppyhood.
It all depends on whether the Rat Terrier you have is a toy, standard or miniature. They will take longer if they're small. However, if they're large they will take more time.
A Toy Rat Terrier will reach their adult size around 12 months of age, while a Standard Rat Terrier will at 15-18 months of age. Their weight will stabilize around two years of age.
Rat Terrier Size Chart
To ensure your Rat Terrier is not overweight or obese, you should keep an eye on their weight.
This can be done by measuring your pet's weight regularly at home, or visiting the vet once a month.
You can prevent health problems associated with weight loss or gain by keeping a Rat Terrier weight record.
Adult Standard Rat Terriers should weigh between 12 to 35 pounds. Miniatures should weigh approximately 6 to 8 pounds and Toys should weigh about 4 to 6 pounds.
Rat Terrier Weight Chart
Rat TerrierDecker Rat TerrierMini Rat TerrierToy Rat TerrierWeight15- 25 lbs22- 40 lbs10- 18 lbs5- 10 lbsHeight13- 16 in16 – 19 in13 – 15 in10 – 12 inchFull Grown10- 12 months12months8 months8 MONTHS
What to Expect from Rat Terrier Growth Chart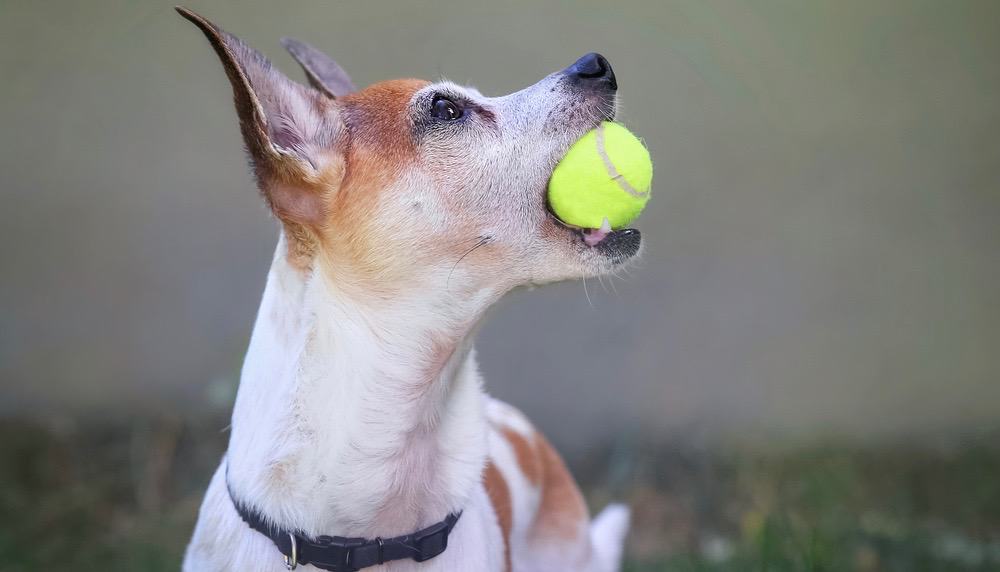 Here are some things you can expect from a Rat Terrier's growth chart:
Birth – 2 Weeks
This is when the puppy is still considered a baby. Because their eyes and ears are still closed, the puppy can't see or hear.
Their sense of touch, smell and taste are still developing. The mother takes care of all the tasks, including feeding, cleaning and warming the puppy.
3 Weeks – 12 Weeks
This is the socialization and transition stage for the puppy. Their eyes and ears are open first, allowing them to see and be aware of the environment.
Their first teeth will erupt, meaning they can now eat solid dog food.
To be able to move into their new home, the puppy must be completely weaned before they turn 8 weeks.
After your puppy has been adopted, you can begin house training, socialization and obedience training. This is also the time to vaccinate and deworm your puppy.
4 Months – 9 months
This is when your puppy enters puberty. This is when they will be more stubborn, disobedient, and mark or territory.
Although they may show some signs of fear at times, it is normal for this stage. There is no reason to be concerned. They will show their dominance and want to lead the pack.
You can train them on socialization and obedience, so they will know that you are the leader. Talk to your vet to learn more about spaying or neutering your Rat Terrier.
Your puppy is still full of energy at this stage. Therefore, it is important to exercise them regularly so that their minds and bodies are stimulated.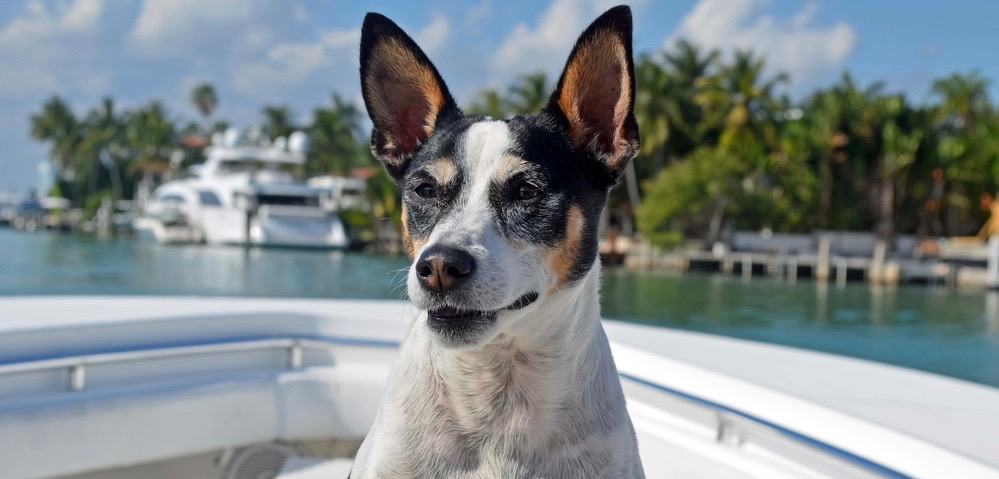 10 Months -18 Months
This is when your Rat Terrier will reach their adult size. It all depends on their size.
This stage is where they show their breed character by being loyal, respectful and intelligent. Your vet can help you transition your Rat Terrier slowly from puppy food to adult foods.
dult
Rat Terriers are considered adults when they reach maturity in all aspects of their lives, including sexuality, mental health, and physical well-being.
Some dogs might never reach maturity mentally, but they may remain alert, energetic, feisty and goofy. Mental maturity is dependent on each dog.
Your adult dog requires your care and attention to live a long and healthy life.
You should feed them lean protein to keep their muscles strong and vitamins and minerals that will improve their immunity. You should also make sure they exercise every day to maintain a healthy weight.
What size are Rat Terriers?
You want to find out how big your Rat Terrier will grow? You can look at their parents and measure their paws or perform a DNA test. These methods can help you predict your puppy's adult size.
If you purchased your Rat Terrier from an breeder, be sure to ask for the information about the parents of your puppy.
Because puppies inherit physical traits from their parents, this is why it is important to know what your puppy's size will be. The average size of your parents will give you an idea of the size of your puppy as an adult.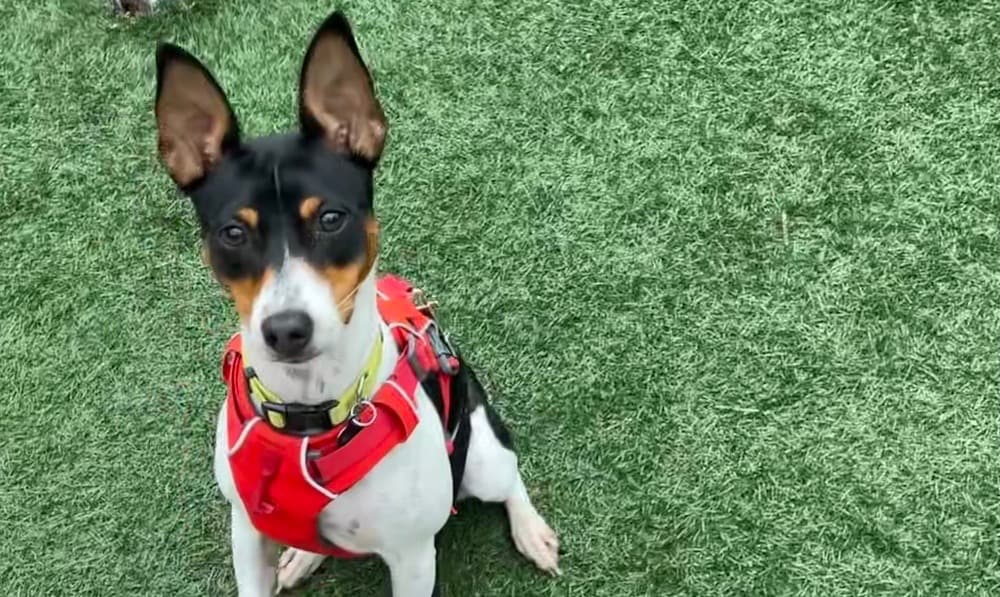 Another indicator of how big your puppy will grow is their paw size. Your puppy may be unusually large if they have a larger paw than normal. This is because they are still growing and need to expand their bodies and legs in order to be proportional.
If you don't have any information about your puppy's parents, you can run a DNA test. The results can be used to predict the size of your puppy.
A Toy Rat Terrier is averagely between 4 and 6 pounds in weight with a height between 8 and 12 inches.
A Miniature Rat Terrier is approximately 6-8 pounds in weight and 8-14 inches tall. The Standard Rat Terrier is approximately 12 to 35 pounds and has a height around 14 to 23 inches.
Is my Rat Terrier a Ratter?
Spaying refers to the removal of the uterus or ovaries of a female pet dog, while neutering is the procedure by which the testis is removed from a male pet dog.
This should be done when your Rate Terrier reaches the age of between four and nine months. This is so that your dog's growth plates can close.
Your dog could grow larger if spaying or neutering is not done in time. This is because the hormones that tell the growth plates to close will not be available to them. Talk to your vet about when your Rat Terrier should be spayed or neutered.
Spaying decreases the chance of uterine infections and breast cancer. It also prevents pregnancy. Neutering prevents testicular cancer. Your dog will be in his best behavior, by preventing aggressive and territorial behaviors.
Rat Terrier Height Chart
You can measure the height of your Rat Terrier at the house to get the correct measurements that you can use to purchase the right kennel and kennel doors, harnesses, clothing, and other accessories.
You will need to provide height measurements if your dog participates in competitions and shows.
Place your Rat Terrier on a flat surface. Next, measure your Rat Terrier's height from the ground to his withers using a tape measure. This is your dog's height.
Toy Rat Terriers average a height between 8 and 12 inches. Miniature Rat Terriers are around 8 to 14 inches. Standard Rat Terriers can stand from 14 to 23 inches.
Jack Russell vs. Rat Terrier Size
Rat Terriers are tall and stand between 8 and 23 inches tall. They weigh between 4 and 35 pounds when fully grown.
Their size variation depends on whether they're miniatures, toy, or standard. The final size of a puppy is determined by its parent breed. However, this breed falls under the small-medium category.
Toy Rat Terriers can reach heights of 8-12 inches and weigh between 4-6 pounds.
The Miniature Rat Terrier is a small breed that can grow to about 8 to 14 inches in height and weighs 6 to 8 pounds. The Standard Rat Terrier is approximately 14-23 inches tall and weighs between 12-35 lbs.
Jack Russells can also vary in size. The Jack Russells range in height from 10 to 15 inches and weight between 13 and 17 pounds.
Factors that Affect Rat Terrier Growth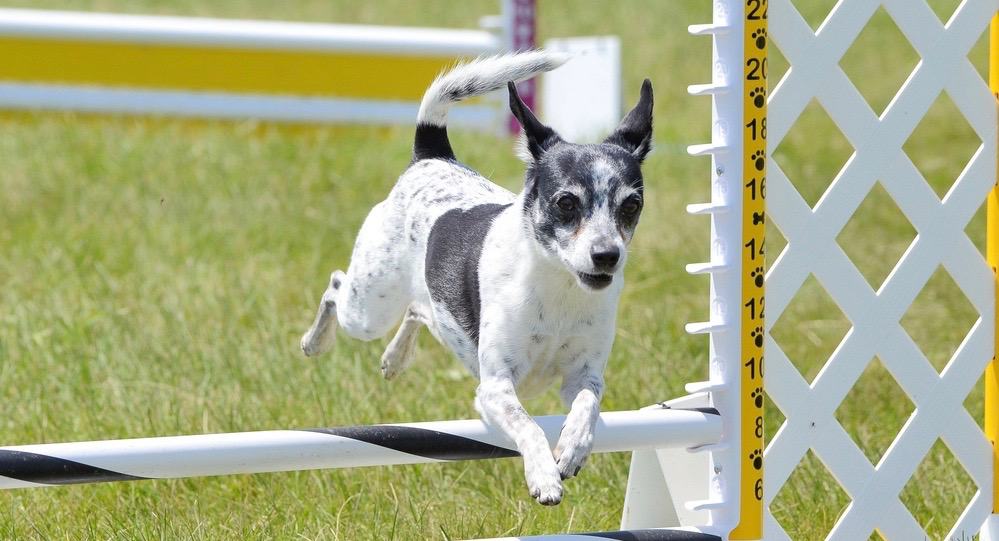 Gender and genetics
The genetics of a Rat Terrier are important factors in their growth and size. The parent breeds can influence the size of Rat Terriers.
If you are interested in this breed, ask the breeder for information about the parent breed.
It is important to look at the parent breeds of your pet and talk about their litter size. Males tend to be slightly larger than females.
Nutrition
Rat Terriers require high-quality dog food. To ensure they receive the necessary nutrients, the diet must be suitable for their age.
To ensure your Rat Terrier is in the right weight range for his age, you should monitor their weight. Always provide clean, fresh water.
Finally, consult your vet if you have concerns about your puppy's diet and weight.
Physical Activity and Health
Outdoor exercise is important for rat terriers. They need to be able to play tennis ball-chasing or other fun activities. To prevent your dog from running off, keep him in a secure enclosure.
They run quickly and require space to exercise. To prevent your Rat Terrier becoming destructive, you should get at least 40 minutes of exercise each day.
What if my Rat Terrier is not the right weight?
Rat Terriers should not be overweight because of their delicate legs.
Rat Terriers shouldn't be overweight, even if it is only a pound. This can cause joint and limb problems and can lead to injuries.
This breed is at risk of complications from excess weight. Overweight dogs pose a risk to their health and can cause problems in their daily lives.
Underweight can lead to health problems such as anemia, muscle wasting, skin disorders, anemia, fatigue, mental confusion, and physical fatigue.
Rat Terriers can be either too fat or too heavy. To ensure your Rat Terrier is healthy and happy, you should pay attention to their weight.
Genetics of Rat Terriers and Common Health Problems
Although generally healthy, Rat Terriers can be susceptible to some health issues like other dogs. These diseases may not affect every Rat Terrier, but it is important to be aware of them.
Allergies in dogs are quite common. These include food allergies, contact allergies and inhalant allergies.
Treatment for allergies varies depending on the cause. It can include medication, environmental changes, and restrictions in diet.
Small dogs can suffer from patellar luxation, also called slipped stifles. This is when the knee joint moves in and out of its place, causing pain. This condition can be quite manageable for many dogs, but can cause severe problems.
Demodecticmange can also be called Demodicosis. The mother may pass on to her litter as soon as she gives birth. If you suspect your dog may have this condition, make sure to see your veterinarian immediately.
Malocclusion, or incorrect bites, is a slight deformity of the jaw that causes jaw alignment problems. Rat Terriers are susceptible to three types of incorrect bites.
Overshot bite occurs when the upper jaw extends beyond the lower jaw, causing difficulty in grasping.
Undershot bite refers to an area where the lower jaw extends beyond the upper jaw. This can cause problems but can be fixed with surgery. Wry mouth refers to a twisting of your mouth caused by one side growing faster than another.
Last words
This article should provide all you need to know about Rat Terrier growth charts.
Rat Terriers come a wide range of sizes, depending on their genetics and parent lineage.
These dogs are generally strong, fast and compact, which was a great trait to have when they were working dogs.
They love to run and play so make sure you have plenty of space outside.
A well-balanced diet will help your Rat Terrier grow and become a healthy dog.
Rat Terrier Growth Chart – Size & Weight Chart Dog Food Smart.